About Lola Blu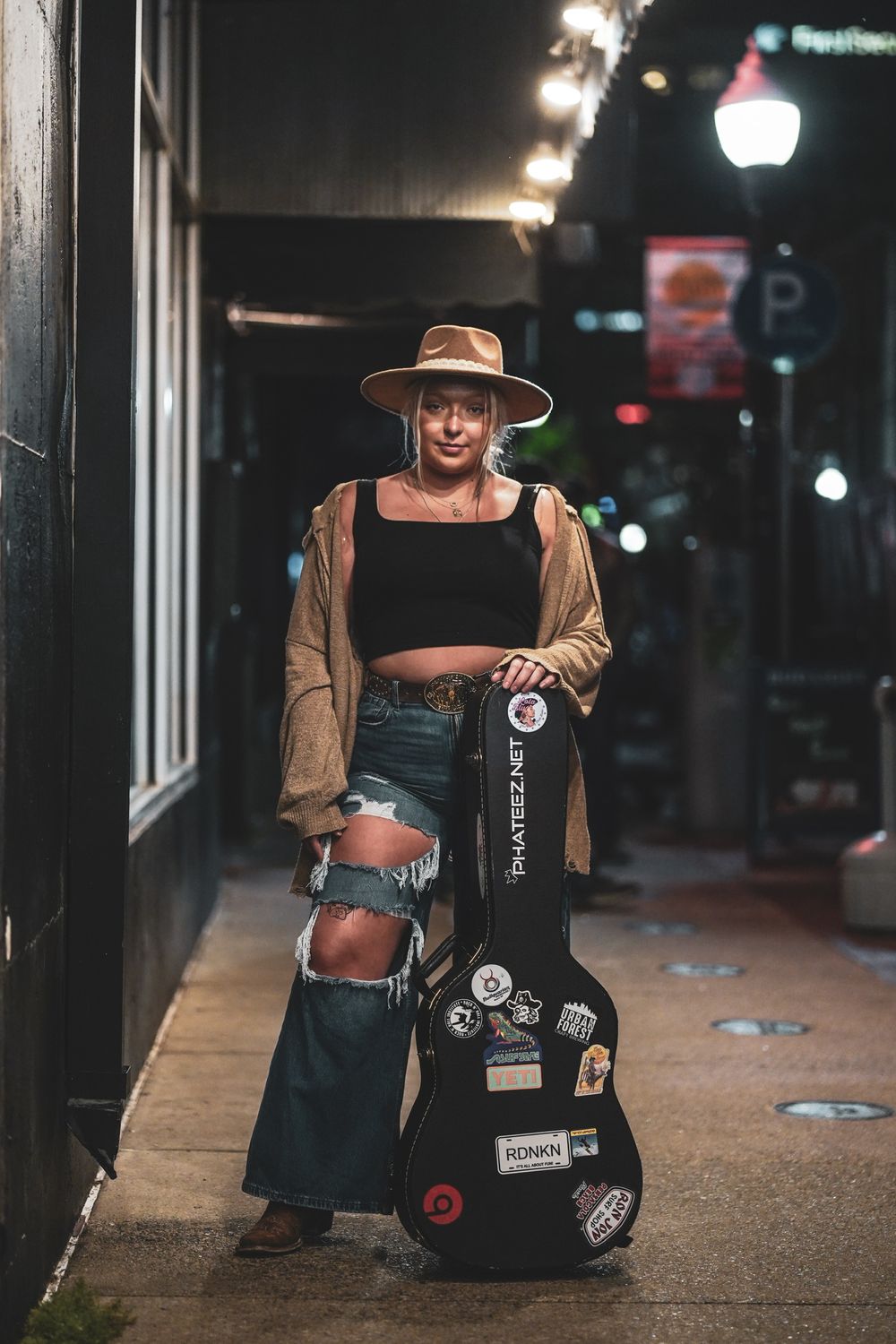 Lola Blu is an up-and-coming singer/songwriter from Rockford, Illinois with big dreams for her future. Though a small name now she is sure to captivate her audience wherever she goes with her passionate voice and energetic vibe. From theatre to singing Lola has had many experiences being on stage growing up, she takes the knowledge from such diverse activities and uses it to please any type of crowd.
Lola grew up around music and got a lot of influence from her parents. So much so that her first single "Better Believe" was written by her and her father. Bringing alternative style into country music "Better Believe" has lyrics that will make you just want to roll the windows down and drive.
Lola Blu feels as if some country music has strayed from sending important messages, empowering messages and moving storytelling is important in Lola's music. Artists like Tyler Childers, Lainey Wilson, and other independent artists really do that and those are singer/songwriters she really looks up to.
Starting on social media and working her way up to where she is now, like playing in bars, fairs, on broadway, and even opening up for some of her inspirations, she hopes to show people that though these past few years have been hard for everybody, you can still live your dream and become who you want to be.